Robert Strongrivers was born Robert H. Williams on the beach shores of Cape Charles, Virginia along the territories of Accomac, Chiconessex, and Onancock Indigenous tribes. Robert was born to Elijah and Velma Williams (Tensaw Creek - Seminole) of Baldwin County, Alabama. At a young age, Robert was told stories of his Black Indian ancestors. The biggest influence on Robert was that of his grandfather Johnny Williams who in Robert's eyes was the best example of what a man should be. Robert was raised in the ways of his grandfather and had adopted many of his grandfather's ideologies and spirit. Many will say that Robert is indeed the reincarnation of his grandfather. Robert's genealogy extends from three prominent surnames, Porter, Moore, and Williams, all descendants from Black Indians with Porter also extending from slave ownership. Strongrivers' family settled in the area of Tensaw in Baldwin County, Alabama along the Tensaw River which flows along and across the Chickasaw Junction and empties into the Mobile Bay.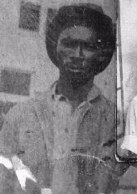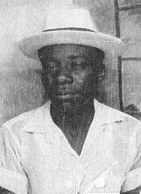 Porter - Moore - Williams


THE MEETING

Robert's mother moved to Eastern Shore Virginia from Tensaw, Alabama and met a young Elijah Williams of Cape Charles. The two were soon married and Velma gave birth to Robert on June 6, 1969. Originally named by his grandmother, "Ricardo", Velma wanted a strong name for her first son. She liked how strong the British name, "Robert" (meaning Bright Star) sounded. Robert grew up in the middle of a southeastern potato industry. Literally born and raised in a potato field, Robert grew up learning such chores as working the grader, tending to the hogs, and feeding the hens. Leisure time was also a chore. Robert spent a lot of time digging deep in the ground for arrowheads, making bows, and fishing with his grandmother.

"Those days were perhaps the best days of my childhood. Other kids wanted to go out and play stick ball and hide & go seek, I on the other hand would find fun in making Dragon Kites, where we would tie sowing thread to the tail of a dragon fly and fly it like a kite. While other kids thought about going into town playing video games at the game room, I just wanted to watch my grandmother cook a raccoon or listen to my grandmother tell old stories of our people."

Robert was always very creative as a child. In grade school, he was often asked to read stories he had written for the class. Teachers and students alike were amazed at his ability to recite very dramatic historical accounts. Despite the fact that it was never an issue of being a Black Indian in grade school, Robert knew that he was always different from the other black kids. At the age of 7, Robert met two Black Indian brothers and the three became great friends and neighbors. It was at that time that Robert began to display his ancestry through various mediums.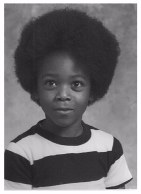 Age 7


Robert attended JEB Stuart High in Falls Church Virginia. While in high school, Robert's parents began to see small changes in his social approach and cultural philosophies. Robert began accepting his Native American ancestry more and more and began studying such issues as indigenous religions, tribal politics, and history. Robert's parents often described him as becoming "Angry."

"My parents witnessed literally a metamorphosis almost overnight. I went from being this all-around kid in high school hanging out with my friends, going to football games, to becoming a self sufficient, closed in, and almost militant in a way individual. I began discovering what my ancestors as Black Indians endured and I used that as a tool to learn more about myself. My parents were a little worried.

After receiving a small academic scholarship and placement in Who's Who Amongst American High School Students Academic list, Robert graduated from high school in June of 1987 with his sights set on returning to his ancestor's home of Alabama. Robert applied to Alabama State University and was accepted in 1998. Robert immediately was scouted by two of the University's most controversial cultural organizations, E.T.A.N.I. (Egypt Tiye Africanus Nia Imani), and DOMA (Descendants of Mother Africa). In E.T.A.N.I., Robert became a key speaker giving lectures to thousands of university students and staff on such issues as Black Sovereignty and Autonomy. He became the first member of E.T.A.N.I. to hold rank in that organization and simultaneously rank as Vice President of DOMA .

Robert continued to lecture throughout the state of Alabama on Religious Diversity and Early American Course Politics in the South while studying for his degrees in Political Science and Business Administration. In 1992, E.T.A.N.I. led a protest in Selma Alabama after several black children organized a sit-in against the anti Black History school curriculum. Robert, along with fellow E.T.A.N.I. members barricaded themselves in the school cafeteria for three days. This protest sparked national attention, attracted law enforcement and even members of white supremacist groups which were taken into custody by E.T.A.N.I. members and then released to the authorities. Robert was one of the motivational speakers who helped the children stay focus.

"I will never forget that time. I remember that we left for Selma late that night from Montgomery not exactly aware what we were getting ourselves involved in. I didn't realize how powerful this was until we walked into the school and the kids there gave us a standing ovation. They were so overjoyed. They finally had some help and we wanted to help them. I have never seen such strength in children. The leader of this elementary group was a little girl named Fatima. All of 12 years old and all the making of a great leader. That was perhaps the first time I have been nervous and reluctant to speak. I had spoken to thousands in attendance prior to that. I had no idea what to say to these kids. Most of them hungry and tired and losing focus. Along with the others, we inspired those kids and they got a second wind. It was an exciting time."

Not long after the Selma protest, tension between E.T.A.N.I. and DOMA began to build as there were distinct differences in philosophies and practices. Robert became torn between the two organizations. Accusations began to raise concerning the members of DOMA's unethical behavior on school campus. During an organization meeting, Robert publicly questioned the ethics of DOMA. This sparked heated tension between Robert and DOMA's President, Henry Carter. At that same time, E.T.A.N.I.'s inner structure began to crumble. E.T.A.N.I. lost several members due to the arrest and expelling of the organization's Vice President. The organization's founder, Asmar Abubakar became disconnected and stepped down as President of the organization. Alabama State University Administration seeing E.T.A.N.I as unproductive and heavily controversial, revoked it's official charter. The organization was no more.

THE CREATION OF N.O.A.H.A.R.C.

After several months of staying out of the University spotlight, Robert re-emerged even more determined than before. Robert decided to form his own organization. In December of 1992, Robert created the organization 'Broken Arrow.'

"E.T.A.N.I. and DOMA was a failure! We made many mistakes and we ended up turning people against us. They saw us as a militant rebellion group and we began to lose members. My approach was very different from the start but as a high official in the organization, I thought I could make certain changes. A good friend of mine said to me one morning that I have what it takes to lead my own organization, and the campus needed culture. The students deserved more than what they were exposed to in the past."

Broken Arrow took off slowly attracting only small crowds when Robert would hold lectures. The students on campus had become overly saturated with cultural groups, especially those with the message of Black Independence, and despite how clear Robert's message was, he only created a small following. In 1993, Robert was faced with the dilemma to either stay in Alabama after graduation or return to Virginia. Robert decided to once and for all, return to Virginia.

"There were several reasons why I returned to Virginia. I knew that if I stayed in Alabama that I would suffer indignity. Not to mention the several threats from white supremacist groups in Montgomery. It was not the time nor environment for my message. I knew that if I brought my message further up North, people would be more accepting and make more room for insight.

Robert returned to Virginia in March of 1993, tired and confused. He decided to enlist the help of his tribal council and spoke with his mentor Zadok EL. After being "born again" under tribal traditions, Robert officially took the name "Strongrivers" after his family's name of "Catwabieye" to mean "Strong River People." As Robert Strongrivers, he began lecturing in Washington, D.C. and developed a following in the state of Virginia. That same year, Robert was married to Florabelle Williams (Cabantuan). In 1994, Robert also the founded the Indigenous Peoples of America Reconciliation of Diverse Tribes and Nations. IPARDTN is an organization that was founded to help mediate the relationship between Native Americans of different ethnic backgrounds and close the gap to Native American segregation. He also went back to his old high school and gave a seminar to the Government Education Department. In 1997, after the birth of his first daughter, Lien Pointingbird Williams, Robert decided to take his former Alabama base organization 'Broken Arrow' and reorganize. This time, it would be known as "Noah Arc" or the National Olmec American Heritage and Research Committee.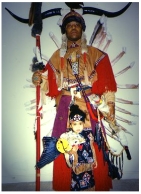 "That year, I took my family to the grave sight of my Grandmother and Grandfather. At the time, Lien was only a few months old. I found my grandfather's burial ground with ease but for some reason, I could not find my grandmother's, and it was only several feet away from my grandfather. I remember it was very cold and windy that morning and the wind blew a small gray feather which landed on my shoe. I picked it up and looked at it and then left. I never could find my grandmother's burial ground. That night, I kept hearing the words "Lost Feather" in my head. A couple of weeks later, I began working on the Lost Feather Internet site."

In 1998, after completing the first edition of Lost Feather, Robert found all the support he was missing at Alabama State University. Robert enlisted the help of his wife Florabelle to head the National Olmec American Heritage and Research Committee. The organization's mission would be to educate African Americans on their indigenous status. Robert and his wife traveled from Indian Powwow to Indian Powwow speaking to the African Americans in attendance. In 1999, Robert was offered several invitations to lecture at churches, group meetings, benefits, as well as universities. The Lost Feather website became the largest Black Indian site on the Internet with over five sub sites. Lost Feather spawned other sites such as "Blood Money" - The True Story of Columbus, Fire of Enlightenment, Lost Feather Media 5.0, Ubaba Ungulu First Edition, and LF Regional. Today, Lost Feather has been considered the Mecca of Black Indians on the Internet by many of it's visitors.

Strongrivers is currently in the process of writing a book on Black Native American Sovereignty and currently resides in Northern Virginia with his family. In the summer of 2001, Robert Strongrivers will return home to Alabama for the first time in 8 years for the Creek Nation Powwow.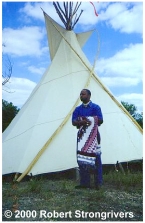 TAKE A BEHIND THE SCENES LOOK AT THE MAKING OF LOST FEATHER